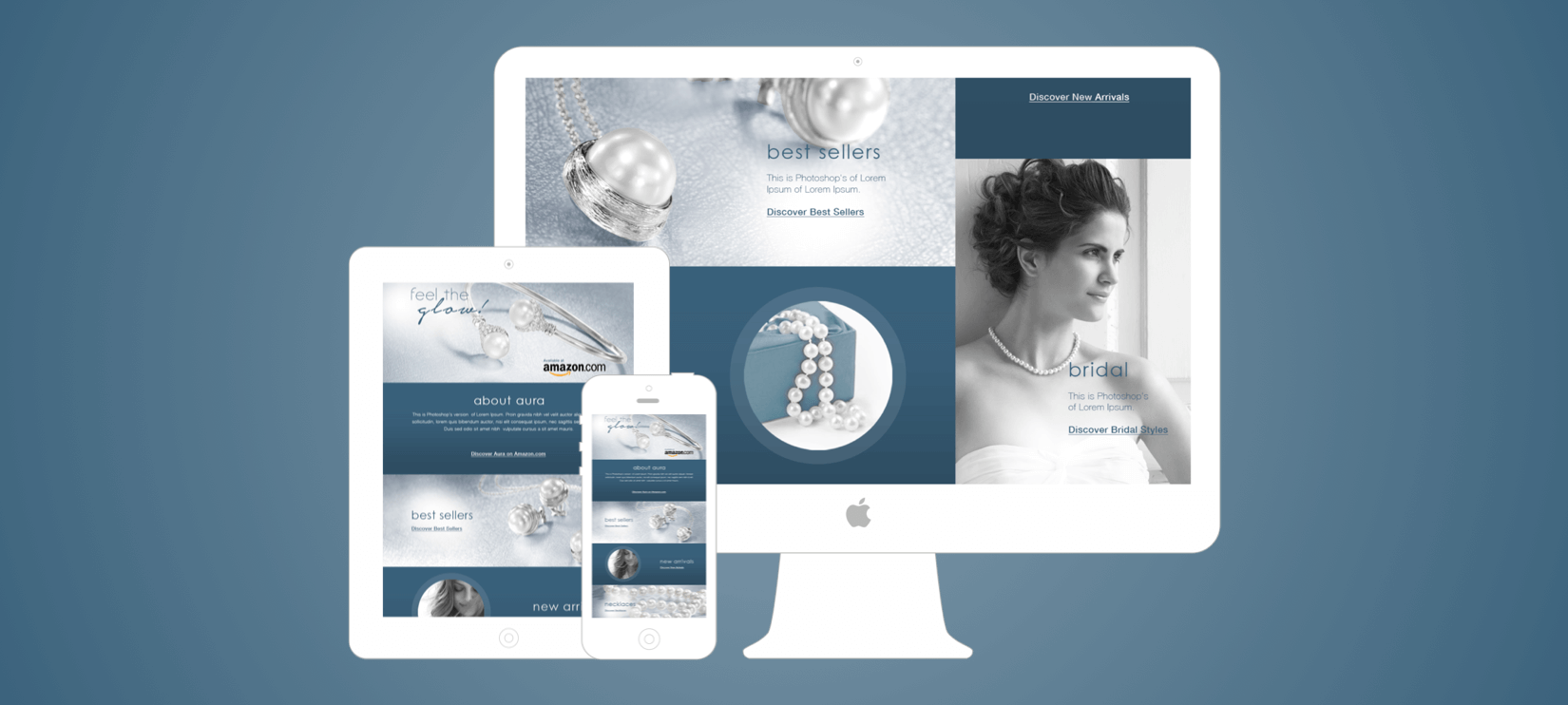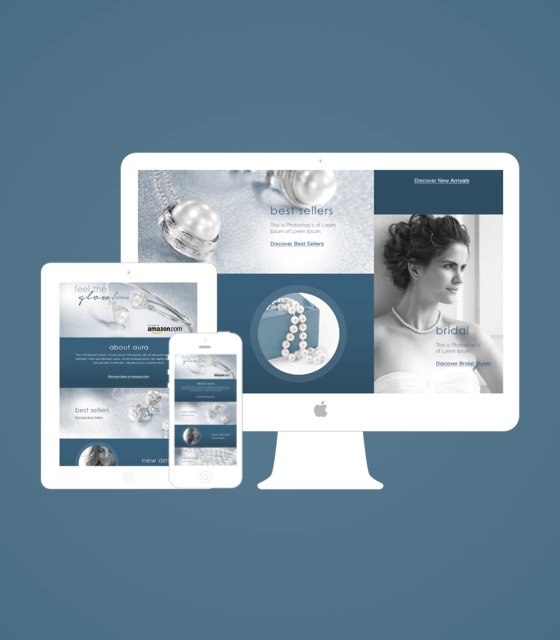 AURA PEARL
Responsive Marketing Site
CHALLENGE
After the brand identity for Aura Pearl was brilliantly developed by the inhouse team of talented designers at the Richline Group, it was time for us to proceed to designing a perfect marketing website that would reflect the nature of the brand and answer its needs.
SOLUTION
Aura Pearl is a brand of pearl jewelry. It is classic, universal and timeless. The main visual language of the brand a noble dark blue color with a slight gradient to highlight the glowing nature and luster of pearls and the font that is reminiscent of the pearl shapes. In addition to the use of close up product photography, the website features numerous circular shapes that bring the user's subconscious back to the image of beautiful, luscious pearls.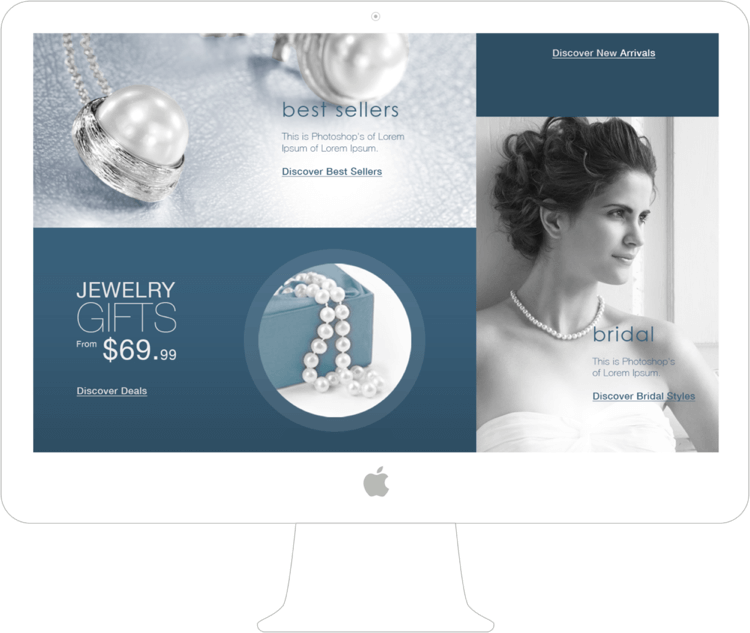 The website was designed to be fully responsive to make sure it looked presentable on all sorts of devices.